Experience
Haley is a pioneer in nonsurgical aesthetic rejuvenation with a finger on the pulse of the aesthetics industry at all times. Having treated over 15,000 patients and trained over 4,000 physicians and nurses, she has inspired a sense of intentionality and passion into every skincare specialist on our team. Haley
 has hand selected each provider in the practice and taught them from the ground up, from her 17 years of experience.
Genuine
We sincerely care about our patients and are committed to revealing your innate beauty. We don't offer extreme, unnatural or unattainable solutions, but rather a realistic, conservative approach that allows you to age gracefully.
Personable
We are passionate about our work and we care deeply about the happiness and wellbeing of our patients and team members. Few things are more intimate than skin. Trusting us with such a treasure requires a bond built on kindness and respect.
Experts
We are a tight-knit team of skincare experts providing an intentional approach to nonsurgical aesthetic rejuvenation. Nationally respected Nurse Practitioner, Haley Wood, personally leads and trains our team with one focus: celebrating and enhancing your natural beauty at every phase of life.
Our Team
Click our pictures to learn more about our team members.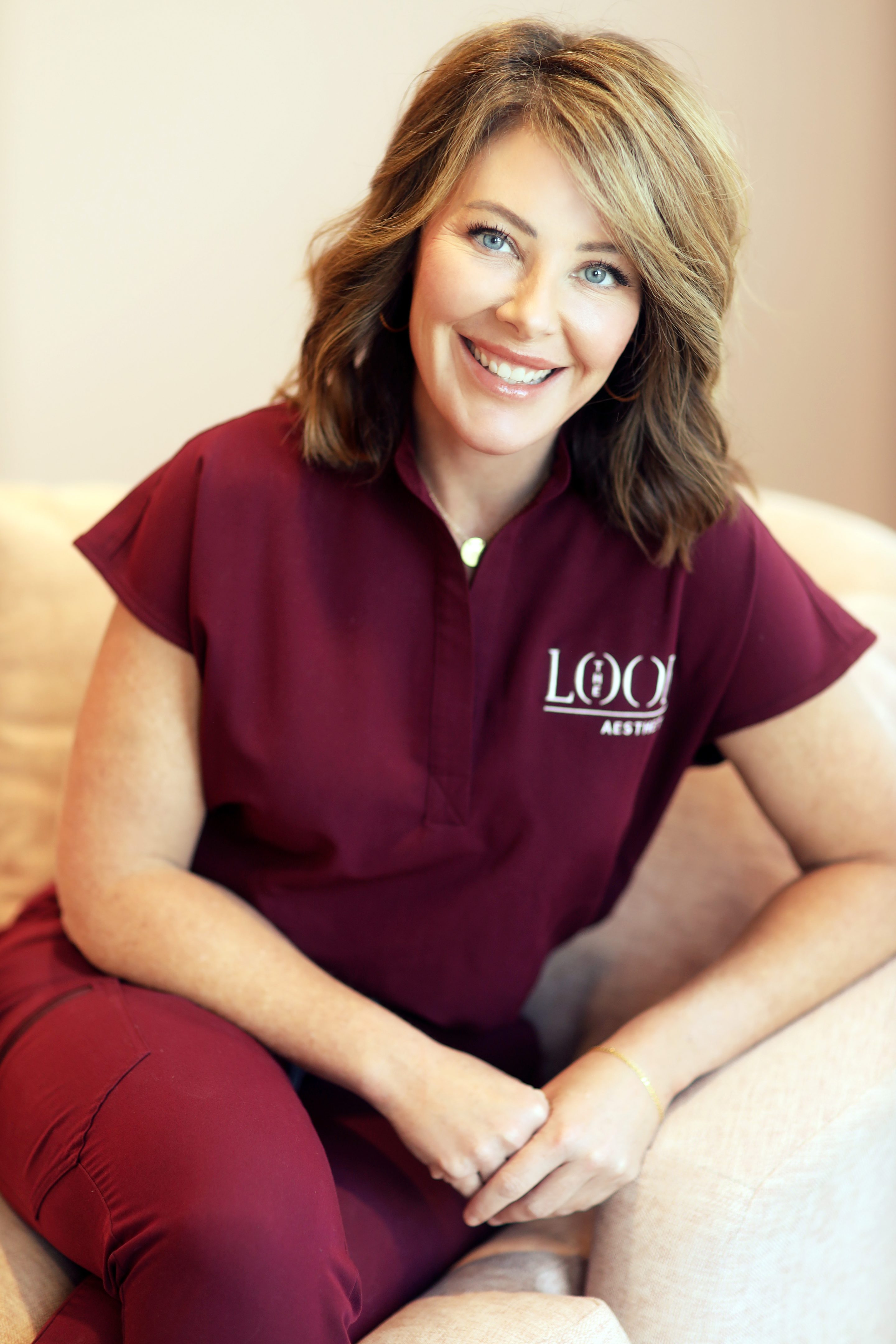 Haley Wood, MSN, WHNP, CANS
Haley is a Master's prepared, Board-Certified Women's Health Nurse Practitioner and Certified Aesthetic Nurse Specialist.
As the Founder and a Nurse Practitioner at The Look, Haley is Board Certified by both the National Certification Corporation and the Plastic Surgery Nurses Certification Board.
Additionally, she is a trusted advisor in the aesthetics field, serving as a national trainer for Allergan, Inc and P.A.L.E.T.T.E Resources, a national speaker for Allergan, Inc, an expert faculty member for P.A.L.E.T.T.E Resources, and an advisory board member for Allergan, Neurotoxins and Dermal Fillers.
Actively involved in the industry and dedicated to ongoing advances, Haley is an involved member of the American Society of Plastic Surgery Nurses.
She is also on the Board of Directors for the American Society of Plastic Surgery Nurses, an Aesthetic Track Chairperson, and an attendee of the American Society of Plastic Surgery Nurses National Convention.
Professionally, she volunteers within the International Society of Plastic and Aesthetic Nurses, by serving on the strategic leadership committee and heading the Task Force for new Aesthetic nurses.
In 2017, Haley was recognized for her achievements in a feature by Real Self as one of the Top 25 Most Loved Injectors.
At The Look, Haley is most proud of her role in developing a team of dedicated professionals who work together to reach their goals in aesthetic medicine by helping clients look and feel their best.
Haley offers her cosmetic patients a unique combination of experience, knowledge and personal attention. With almost a decade of experience in the field of Aesthetic Nursing, her areas of expertise include nonsurgical facial rejuvenation with her distinctive injection technique.
For Haley, life is a balance between work and relaxation. Away from The Look, she invests her time with her son, attending his trapshooting practices and competitions, relaxing at the lake, reading a book, listening to music or enjoying a cup of coffee.
"I hope my work leads someone to greater confidence, either in how they feel about themselves, how they approach life, and how they feel about their work and life purpose. With my team, I hope I help them find their strengths, capitalize on those and enjoy their talents.
I stay up to date on the latest skills to ensure plans and procedures are safe and effective. Patients can always expect my very best, rooted in an honest and straightforward approach that is conservative yet effective."
CREDENTIALS
Board certified by both the National Certification Corporation and the Plastic Surgery Nurses Certification Board
Nurse Practitioner for Dr. John Moore, board-certified plastic surgeon Cool Springs Plastic Surgery, 2008-2016
National Trainer for Allergan, Inc
National Speaker for Allergan, Inc
Expert Faculty for P.A.L.E.T.T.E Resources
National Trainer for P.A.L.E.T.T.E Resources
Advisory Board for Allergan, Neurotoxins and Dermal Fillers
Member, American Society of Plastic Surgery Nurses
Board of Directors, American Society of Plastic Surgery Nurses
Aesthetic Track Chairperson, American Society of Plastic Surgery Nurses National Convention
2017 Top 25 Most Loved Injectors List, RealSelf
Haley Wood
MSN, WHNP, CANS
Nurse Practitioner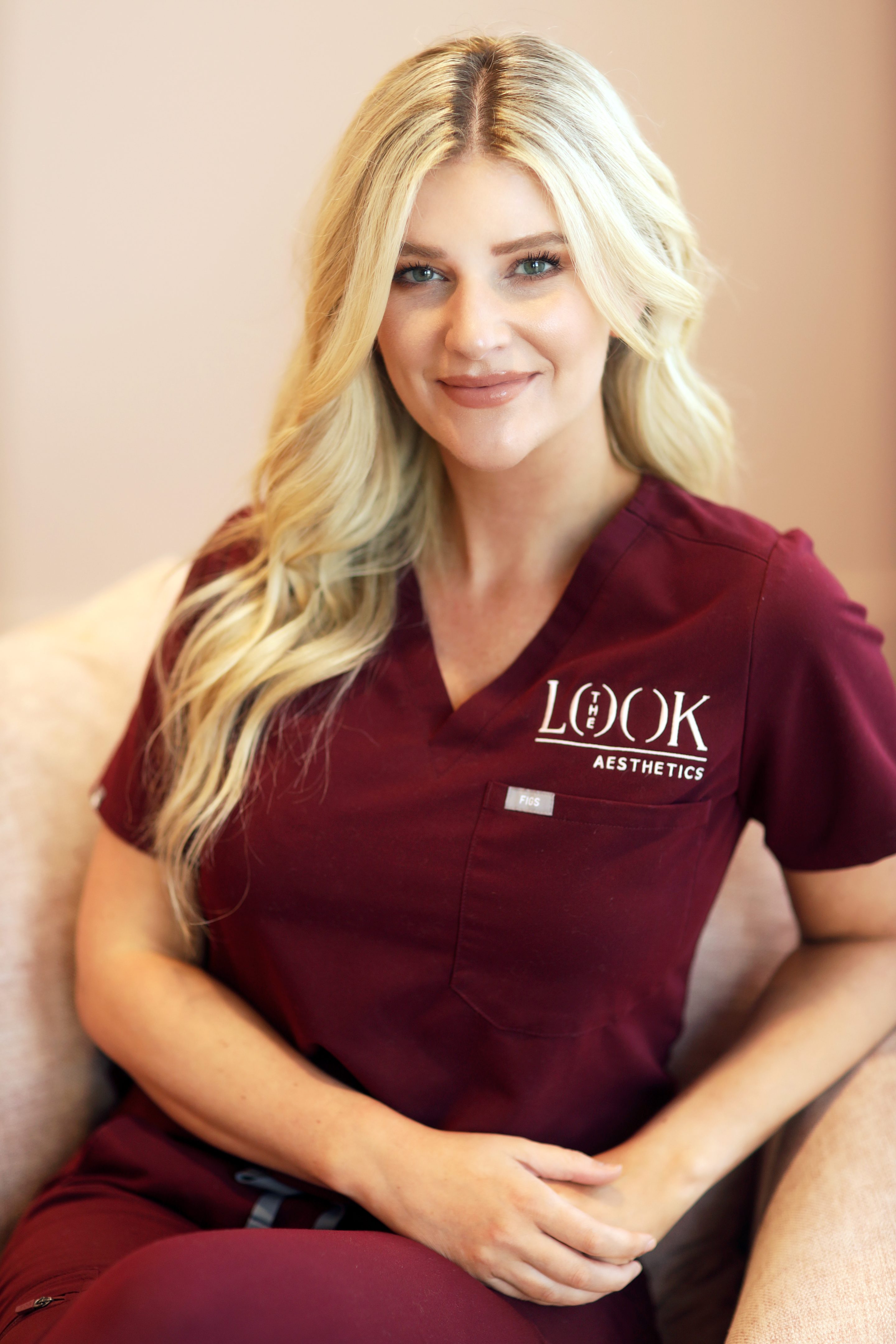 Courtney Havill, MSN, FNP-C
Courtney holds a Master of Science in Nursing and is a Family Nurse Practitioner. She is also a member of the American Academy of Nurse Practitioners and the American Nurses Association.
As a Nurse Practitioner at The Look, Courtney takes a holistic approach to administering injectables, focusing on enhancing an individual's inherent, natural beauty.
Courtney starts with a complete assessment of a patient's needs before providing an overview of the array of injectables available and a professional recommendation for treatment that will amplify the beauty that already exists.
Courtney's passion for her work extends to her time outside The Look, where she can be found training other providers on safety and technique for injectable procedures.
Courtney Havill
MSN, FNP-C , CANS
Nurse Practitioner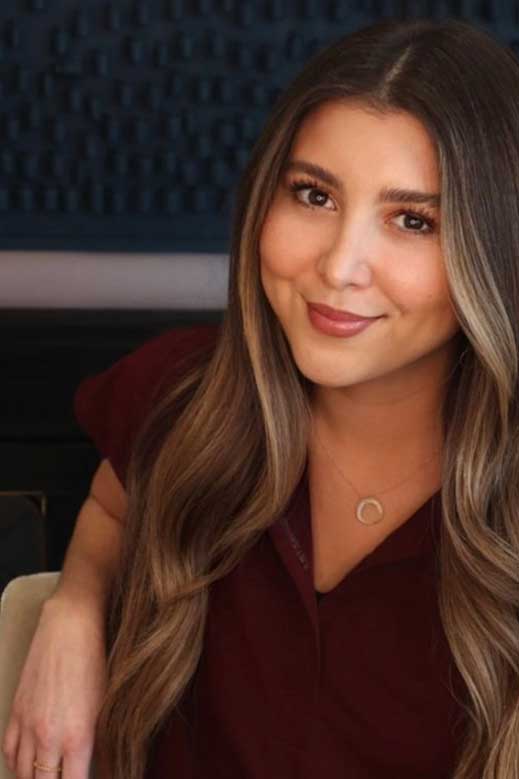 Julia Workman
Julia holds her Master of Science in Nursing and is a board-certified Family Nurse Practitioner. Julia started shadowing providers at The Look while finishing up her degree at Middle Tennessee State University. She is in the process of completing The Look's extensive neuromodulator and dermal filler training program. She is a member of the American Association of Nurse Practitioners. Julia has 5 years of experience working at Vanderbilt University Medical Center in oncology medicine. Julia is a Nashville native and lives locally with her dachshund.  Julia's goal is to collaborate with her patients to ensure they always feel comfortable and confident in her ability to maintain natural, yet youthful results.
Julia Workman
MSN, FNP-C
Nurse Practitioner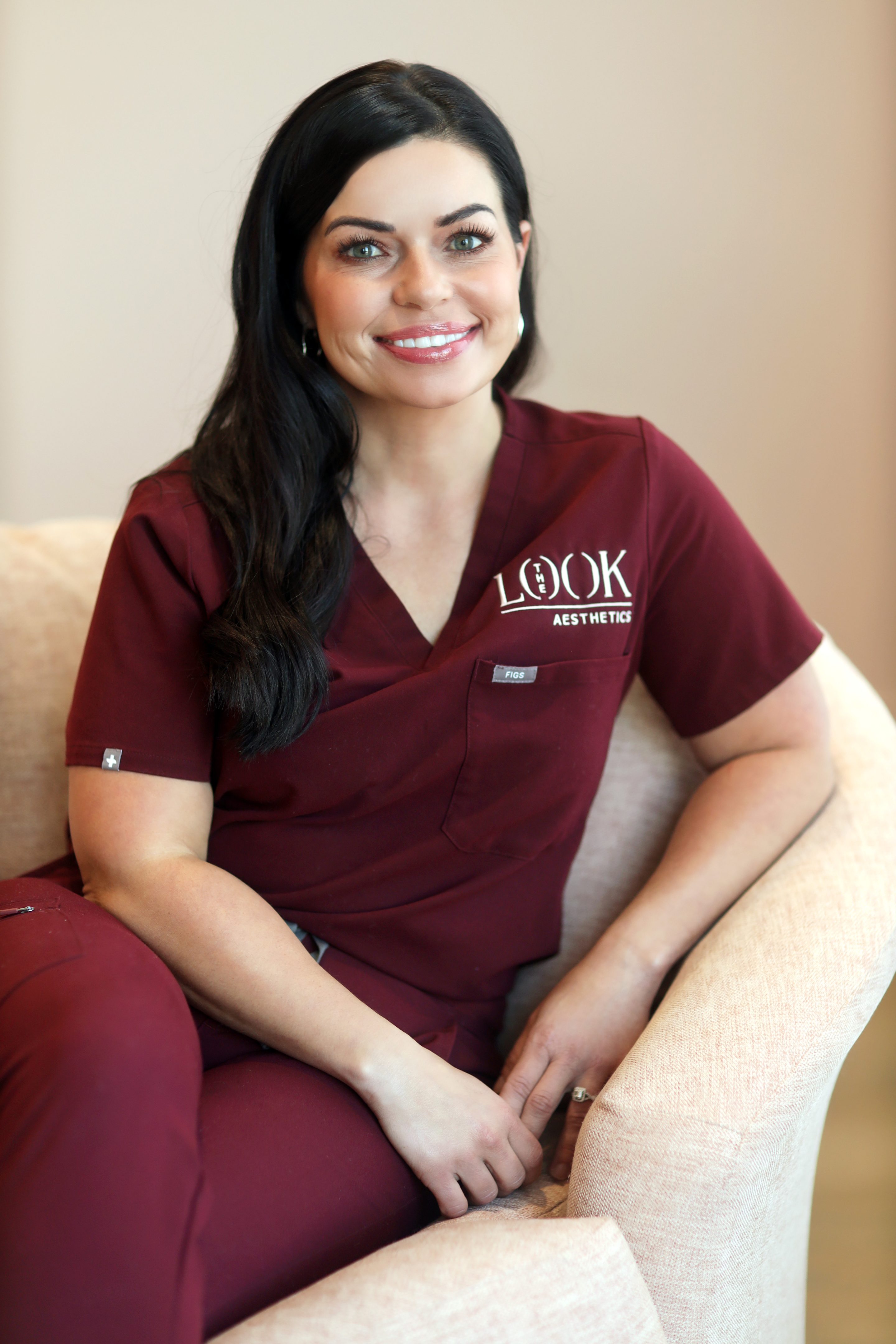 AMY ROSE, LA
Amy Rose is a licensed aesthetician and certified medical assistant.
With an emphasis on continued education, Amy has worked to become a HydraFacial Specialist, a ZO Skin Health Expert, and a CoolSculpting University Graduate/CoolSculpt Pro. She is also National Laser Institute Certified and possesses a Sciton Certificate of Proficiency.
As lead aesthetician at The Look, Amy mentors our team of aestheticians while performing laser and light-based treatments, body contouring treatments with CoolSculpt and CoolTone, and providing expert skincare services and consultations.
Amy's focus is helping men and women achieve healthy, younger-looking skin while slowing the aging process and clearing acne issues.
During her time away from The Look, Amy gathers her family to work together in their garden, watches her son play baseball and do karate, and dreams about her next vacation.
"Changing a patient's skin can also change how they view themselves, giving them more confidence. Seeing our patients feel better about their appearance and feeling confident is beyond rewarding. I hope to help my patients gain confidence and feel amazing on the outside. Loving yourself is key to fully loving others and being the best version of you."
CREDENTIALS
HydraFacial Specialist
ZO Skin Health Expert
CoolSculpting University Graduate/CoolSculpt Pro
National Laser Institute Certified
Sciton Certificate of Proficiency
Amy Rose
Licensed Aesthetician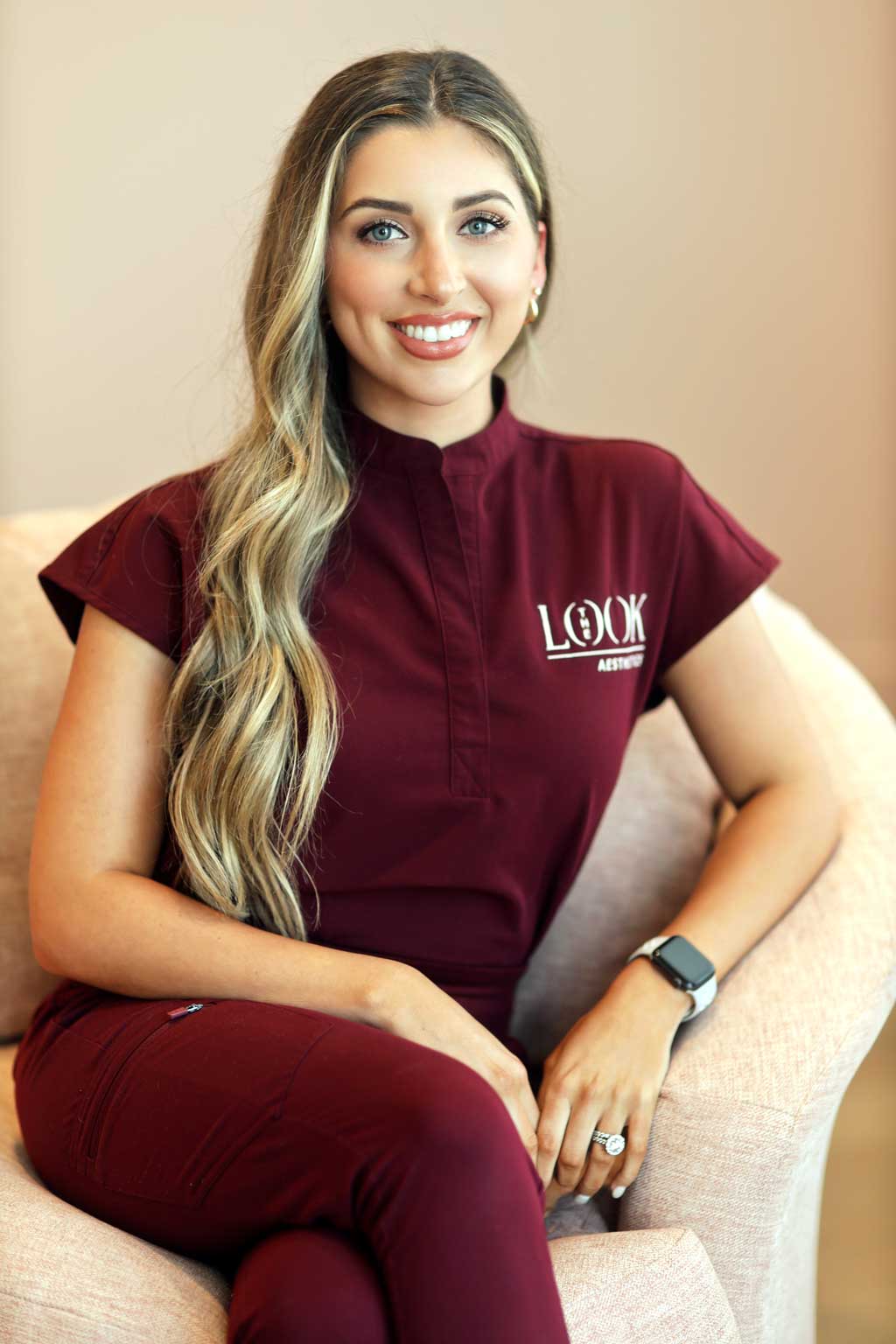 HOLLI COYLE
LA
Holli possesses a Bachelor's Degree in Integrated Marketing Communications and Business and is also a Licensed Aesthetician and Certified Medical Assistant.
As a Clinical Assistant and Licensed Aesthetician at The Look, Holli greets each patient, taking medical history notes and capturing before and after images. She also assists our nurse practitioners with all injections.
Holli provides our clients with consultations to help them achieve their skincare goals and performs many in-office procedures, including dermaplane, HydraFacials, brow waxes, and tints.
Outside of her time at The Look, Holli loves hanging out at home, testing new recipes in the kitchen for her and her husband Max and spoiling her dachshund Lilly. An avid fitness and wellness enthusiast, Holli can also be found at a local CrossFit gym.
"One of my favorite parts of my job is educating my patients about the why and how behind their skin and the products they use. I love when that light bulb goes off! I hope to make them feel welcome, loved, and heard when they are in a treatment room with me. "
CREDENTIALS
ZO Skin Health Specialist
Dermaplane Certified
HydraFacial Certified
Holli Coyle
Licensed Aesthetician Alexus Siharath
Aleus is a Nashville Native who attended Middle Tennessee State University & Aveda to obtain her Bachelors in Communications with a minor in marketing. She wanted to have an emphasis on creating an environment where everyone feels welcomed and comfortable when coming into her treatment room giving patients realistic, corrective, skin care treatments to meet their desired needs. Outside of work she is most likely going to the gym, hanging out with my two fur son's (Webster & Watson), and trying new places to eat.
Alexus Siharath
Licensed Aesthetician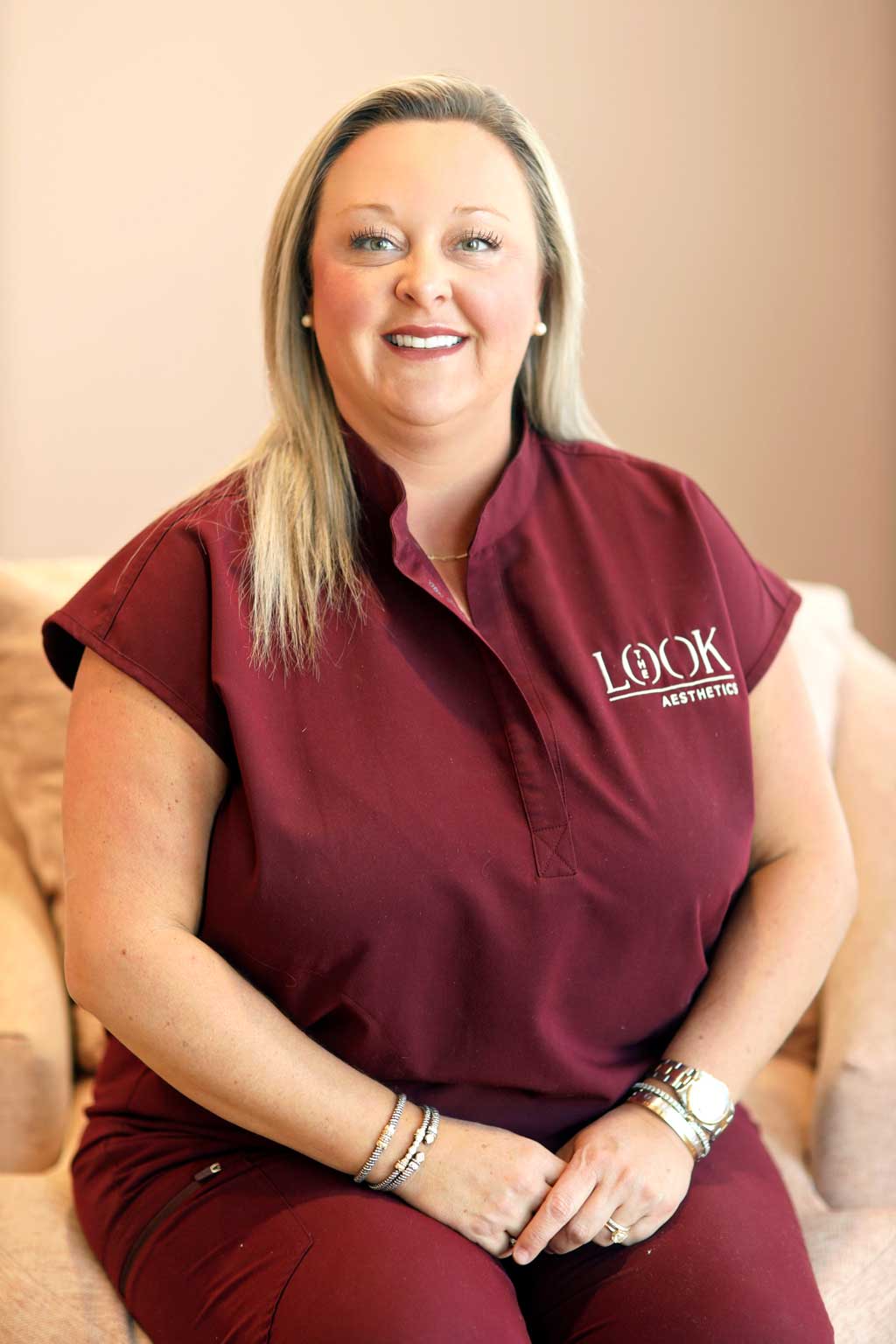 FRAN BLACKARD
Fran holds a Bachelor of Science in University Studies from The University of Tennessee at Martin.
As a Receptionist & Patient Coordinator at The Look, Fran is the friendly voice you can expect to hear at the end of the line when you call and the first face you see when you walk through our doors.
With over a decade in medical reception, Fran adores interacting with patients and ensuring an ideal experience from start to finish.
During her time away from The Look, Fran takes family beach trips and plans dinners with close friends. However, most of her time is spent with her husband, Charlie, and daughter, Embree, at home on the family farm.
Fran Blackard
Senior Receptionist Sierra is our Client Services Coordinator here at the Look Aesthetics, who offers 5 years of experience in customer care. Specializing in medical aesthetics, Sierra uses that experience to nurture each and every existing and potential patient. She has been able to use her aesthetician license, earned at Aveda Institute of Nashville, to provide our patients with the utmost knowledge in the services and products that we offer.  Outside of office hours, Sierra enjoys spending her free time traveling to visit her family, or being with her husband, Max and 2 dogs.
Sierra Solomon
Client Services Coordinator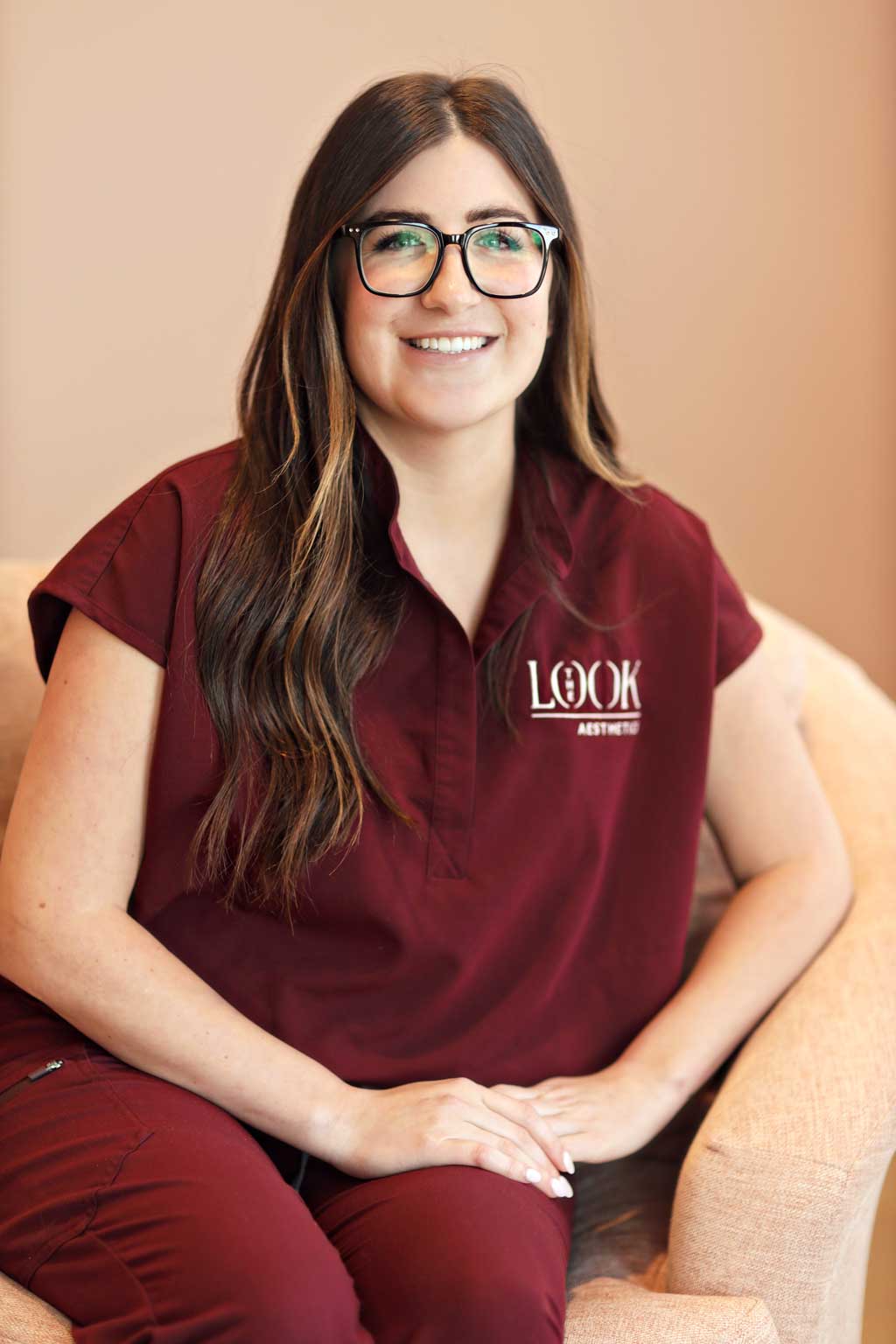 MaKayla Fedor
MaKayla, a PA native joined The Look Aesthetics in 2022. She is one of the first people you see when you visit the office. She loves working at The Look because she is able to interact with people, seeing their journey, and help make them feel confident in their own skin.
In her free time she likes hanging out with her family and friends, or going on hikes with my fur babies.
MaKayla Fedor
Clinical Assistant Kieley Garris
Social Media Coordinator
JOHN REAGAN MOORE
MD
Dr. John Reagan Moore is a Board Certified Plastic Surgeon with over 20 years of experience serving the Nashville community. He graduated from the University of Alabama at Birmingham Medical School where he did his residency in Plastic Surgery.
Along with a General Surgery residency at Baylor University Medical Center in Dallas.
Dr. Moore is a creative and experienced surgeon who is as concerned about your comfort, well-being, and peace of mind as he is with achieving excellent results. His loyal patients return time and time again, not just because they love the natural results they get, but because they enjoy working with Dr. Moore and the experience at The Look.
CREDENTIALS
American Society of Plastic Surgeons
American Society for Laser Medicine & Surgery, Inc.
The American Society for Aesthetic Plastic Surgery, Inc.
Tennessee Medical Association
Nashville Academy of Medicine
"My wife and my family are the most important things in my life. I love being involved with my sons' activities, namely wrestling and soccer. We are avid sports fans and root for any – and all – Auburn University sports teams."
Interests: Spending time with wife, Sherrie, and their four sons, John Reagan, Riley Schilling, Jackson Lee and Campbell Lawrence
Actively Involved: Auburn University Alumni Association and church
John Reagan Moore
Medical Director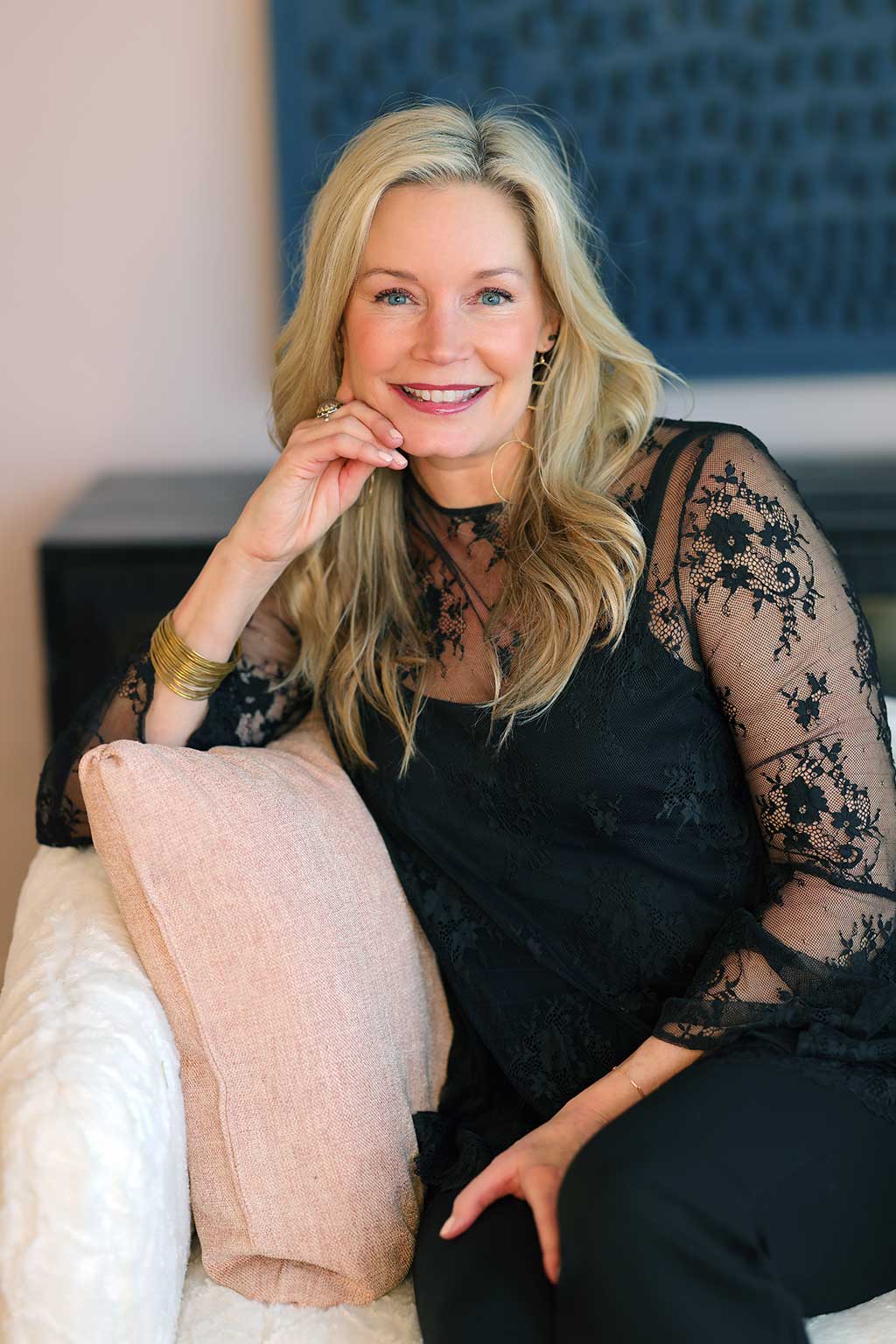 Molly Rudberg
Molly Rudberg, is an executive coach, people consultant and leadership expert with clients in the United States and Europe. She specializes in helping executives, teams, and organizations identify and remove roadblocks to productivity. Her approach focuses on improving an organization's bottom line while strengthening the skills and relationships of its people.
In practice for the past 17 years, Molly works with a wide variety of clients in verticals such as e-commerce, marketing, hospitality, real estate, healthcare, and technology. She is a sought after "fixer" for VC and PE groups who need help with the leadership teams within their investment portfolios. In addition to co-authoring "From the Yoga Mat to the Corner Office" (a book about integrating proven mindfulness techniques into management practices), she has been an invited faculty member at Dominican University in Illinois. Prior to the advent of the "Plague Year" of 2020, Molly was a frequent workshop leader and public speaker. Clients and audiences have described her work as "transformative", "captivating", and "wildly effective". Her goal is to continue to live up to the high standards of her corporate and individual clients.
Molly Rudberg
Leadership Coach