Rejuvenation that embraces who you are!
We are a tight-knit team of skincare experts providing an intentional approach to nonsurgical aesthetic rejuvenation.
Nationally respected Nurse Practitioner, Haley Wood, personally leads and trains our team with one focus: celebrating and enhancing your natural beauty at every phase of life. We are passionate about our work, and we care deeply about the happiness and wellbeing of our patients and team members. We are personable, realistic and intentional in our approach to skincare. When you walk into our practice, you can expect to feel welcomed and safe in the hands of our friendly and experienced professionals. Every detail in our boutique-style, light-filled office is intentionally designed to be relaxing and calm, but also confident and empowering.
Reveal your natural beauty
The Look offers services including injectables, skincare treatments, lasers & lights, body contouring and medical-grade skincare products. We are conservative in our approach to aesthetics, referencing extensive expertise while keeping a pulse on industry advancements.
Injectables
Options like Botox, Dysport, Daxxify, Dermal Fillers, Chin & Lip Augmentation help you achieve a natural, youthful appearance without any drastic measures.
Body
Try CoolSculpting, a non-invasive fat reduction treatment that uses freezing temperatures to target and destroy fat cells with zero downtime and recovery. We also tone and sculpt muscles using CoolTone, a body contouring device.
Rejuvenation
Choose from a variety of non-invasive laser- and light-based services to rejuvenate your skin with a youthful look, including Sciton BBL Photofacial, Morpheus8, SkinTyte, MOXI and Forever Clear.
Our Team
Genuine, Intentional, Personable, Empowering Experts.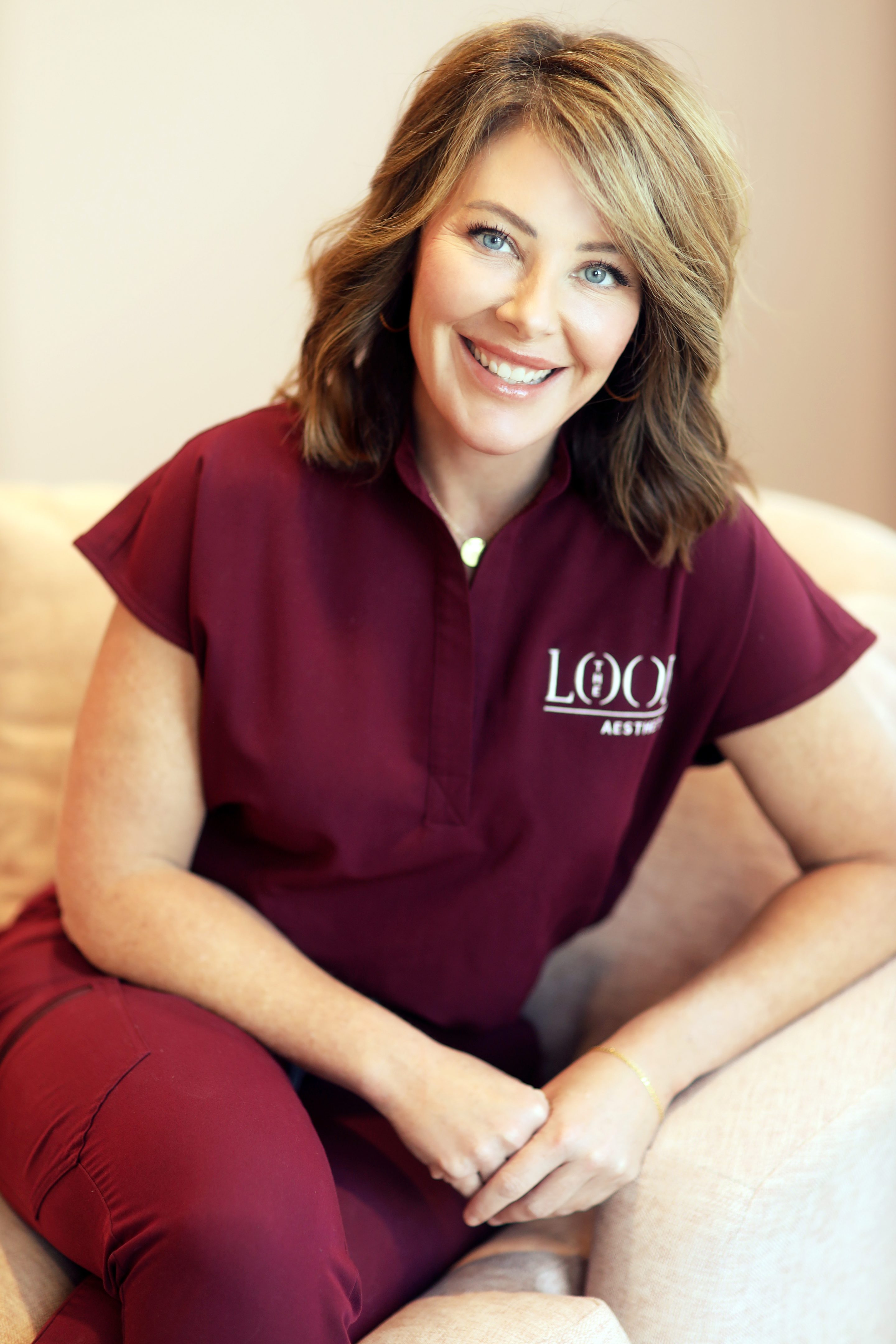 Haley Wood, MSN, WHNP, CANS
Haley is a Master's prepared, Board-Certified Women's Health Nurse Practitioner and Certified Aesthetic Nurse Specialist.
As the Founder and a Nurse Practitioner at The Look, Haley is Board Certified by both the National Certification Corporation and the Plastic Surgery Nurses Certification Board.
Additionally, she is a trusted advisor in the aesthetics field, serving as a national trainer for Allergan, Inc and P.A.L.E.T.T.E Resources, a national speaker for Allergan, Inc, an expert faculty member for P.A.L.E.T.T.E Resources, and an advisory board member for Allergan, Neurotoxins and Dermal Fillers.
Actively involved in the industry and dedicated to ongoing advances, Haley is an involved member of the American Society of Plastic Surgery Nurses.
She is also on the Board of Directors for the American Society of Plastic Surgery Nurses, an Aesthetic Track Chairperson, and an attendee of the American Society of Plastic Surgery Nurses National Convention.
Professionally, she volunteers within the International Society of Plastic and Aesthetic Nurses, by serving on the strategic leadership committee and heading the Task Force for new Aesthetic nurses.
In 2017, Haley was recognized for her achievements in a feature by Real Self as one of the Top 25 Most Loved Injectors.
At The Look, Haley is most proud of her role in developing a team of dedicated professionals who work together to reach their goals in aesthetic medicine by helping clients look and feel their best.
Haley offers her cosmetic patients a unique combination of experience, knowledge and personal attention. With almost a decade of experience in the field of Aesthetic Nursing, her areas of expertise include nonsurgical facial rejuvenation with her distinctive injection technique.
For Haley, life is a balance between work and relaxation. Away from The Look, she invests her time with her son, attending his trapshooting practices and competitions, relaxing at the lake, reading a book, listening to music or enjoying a cup of coffee.
"I hope my work leads someone to greater confidence, either in how they feel about themselves, how they approach life, and how they feel about their work and life purpose. With my team, I hope I help them find their strengths, capitalize on those and enjoy their talents.
I stay up to date on the latest skills to ensure plans and procedures are safe and effective. Patients can always expect my very best, rooted in an honest and straightforward approach that is conservative yet effective."
CREDENTIALS
Board certified by both the National Certification Corporation and the Plastic Surgery Nurses Certification Board
Nurse Practitioner for Dr. John Moore, board-certified plastic surgeon Cool Springs Plastic Surgery, 2008-2016
National Trainer for Allergan, Inc
National Speaker for Allergan, Inc
Expert Faculty for P.A.L.E.T.T.E Resources
National Trainer for P.A.L.E.T.T.E Resources
Advisory Board for Allergan, Neurotoxins and Dermal Fillers
Member, American Society of Plastic Surgery Nurses
Board of Directors, American Society of Plastic Surgery Nurses
Aesthetic Track Chairperson, American Society of Plastic Surgery Nurses National Convention
2017 Top 25 Most Loved Injectors List, RealSelf
Haley Wood
Nurse Practitioner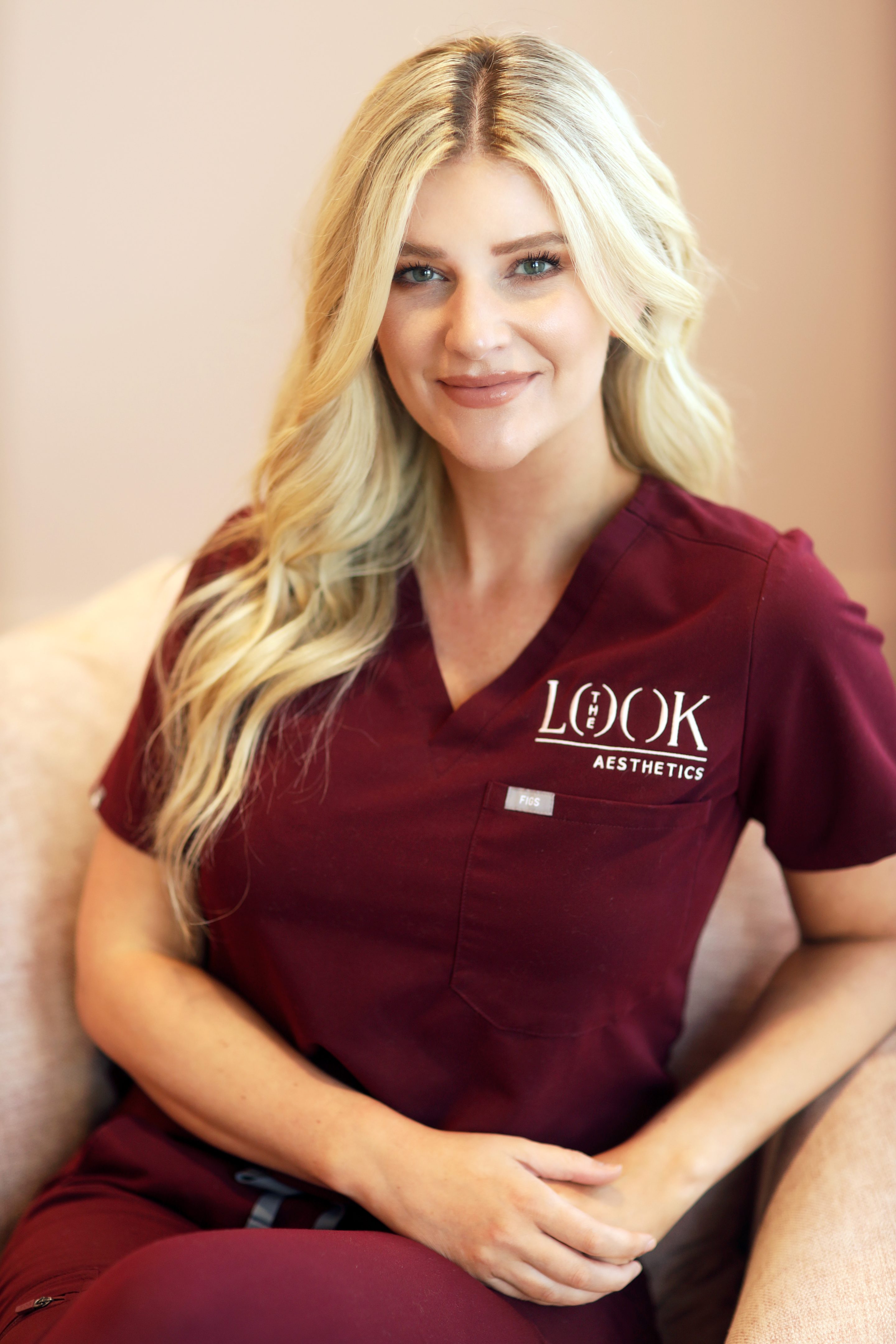 Courtney Havill, MSN, FNP-C
Courtney holds a Master of Science in Nursing and is a Family Nurse Practitioner. She is also a member of the American Academy of Nurse Practitioners and the American Nurses Association.
As a Nurse Practitioner at The Look, Courtney takes a holistic approach to administering injectables, focusing on enhancing an individual's inherent, natural beauty.
Courtney starts with a complete assessment of a patient's needs before providing an overview of the array of injectables available and a professional recommendation for treatment that will amplify the beauty that already exists.
Courtney's passion for her work extends to her time outside The Look, where she can be found training other providers on safety and technique for injectable procedures.
Courtney Havill,
Nurse Practitioner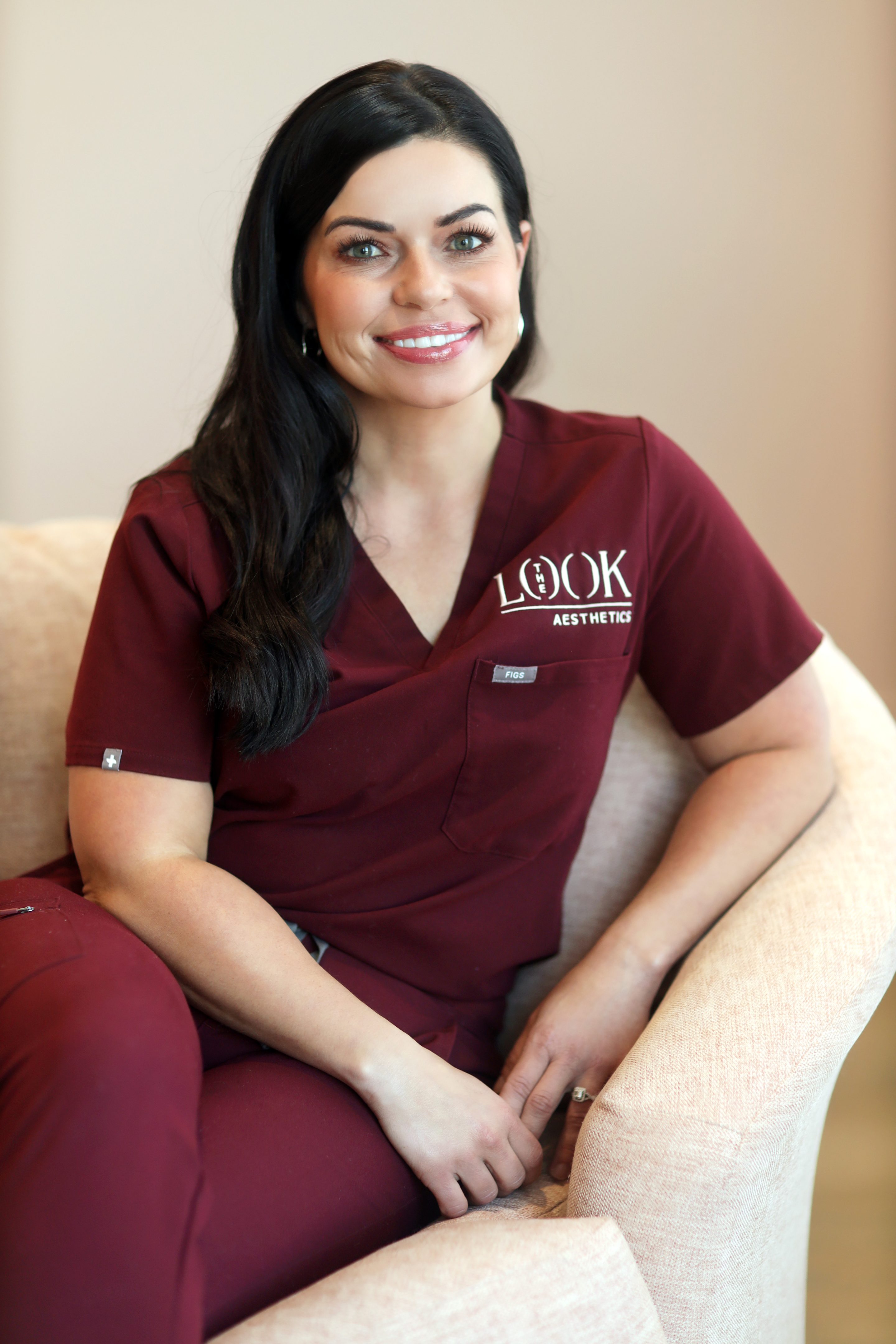 AMY ROSE, LA
Amy Rose is a licensed aesthetician and certified medical assistant.
With an emphasis on continued education, Amy has worked to become a HydraFacial Specialist, a ZO Skin Health Expert, and a CoolSculpting University Graduate/CoolSculpt Pro. She is also National Laser Institute Certified and possesses a Sciton Certificate of Proficiency.
As lead aesthetician at The Look, Amy mentors our team of aestheticians while performing laser and light-based treatments, body contouring treatments with CoolSculpt and CoolTone, and providing expert skincare services and consultations.
Amy's focus is helping men and women achieve healthy, younger-looking skin while slowing the aging process and clearing acne issues.
During her time away from The Look, Amy gathers her family to work together in their garden, watches her son play baseball and do karate, and dreams about her next vacation.
"Changing a patient's skin can also change how they view themselves, giving them more confidence. Seeing our patients feel better about their appearance and feeling confident is beyond rewarding. I hope to help my patients gain confidence and feel amazing on the outside. Loving yourself is key to fully loving others and being the best version of you."
CREDENTIALS
HydraFacial Specialist
ZO Skin Health Expert
CoolSculpting University Graduate/CoolSculpt Pro
National Laser Institute Certified
Sciton Certificate of Proficiency
Amy Rose
Licensed Aesthetician 
Cindy Hubbs
I've been coming to the Look for years! Haley and her team are on the cutting edge of all things beauty. I appreciate that Haley takes a conservative approach to enhancements and will only suggests what she thinks is.needed. I'll be a client for life!
Jennetta Jones
Amy is amazing and has been doing my hydro facials for about a year. My skin looks and feels amazing! AND Haley is the best injector!!!  Very knowledgeable, patient and does fabulous work
Natalie Logan
I only trust my face and all my aesthetic needs to the amazing Haley Wood and her talented staff. I've been seeing Haley for more than 7 years now and I've always been incredibly happy with my results. She is very conservative in her approach, only injecting what you need, and happy to do a touch up if desired to ensure you get the most natural-looking results. I always leave feeling refreshed.  The Look staff will make you feel like a VIP from the time you walk in the door, they are so kind and helpful.
Amanda Graham
I love going to The Look. The entire team is so welcoming and professional! From Frans smiling face and positive attitude to the wonderful women who have assisted me in my skin care journey: Amy, Haley, Courtney, and Holli. Amy also ensures that I have the right skin care home treatment plan even when my needs change. Can't say enough good things!
Hayley J H
OMG I can't not explain how great my experience with Courtney was. My fist time getting lip filler to this experience was night and day!!! Courtney took all anxiety out of the process talked me through everything she was doing when she was going to do it and  walked me through breathing(I know sounds silly to think breathing but dang it helped to so much!!!) I will never go anywhere else. I had myself so worked up based on my first experience, I only wish I had found her first.