Its Women's History Month. Here Are The Icons Who Inspire Us
BY: HALEY WOOD
BOTOX/DYSPORT
POSTED: 14/04/21


March is Women's History Month, and there's no shortage of icons that inspire us here at The Look. From Florence Nightingale and Audrey Hepburn to Dolly Parton, each of these and other women has inspired our staff with their accomplishments and contributions to society.
MIDFACE AND CHEEK AUGMENTATION
It's Women's History Month. Here are the Icons Who Inspire Us
Audrey Hepburn
She was an iconic Hollywood actress that changed how the film industry saw beauty in women. Best known for her role in Breakfast at Tiffany's, she was beautiful and elegant. However, Audrey Hepburn was more than this. She was an active UNICEF ambassador and campaigner for human rights. She believed that true beauty comes from the soul. It was her life's philosophy and one she lived every day.
Haley: "For beautiful eyes, look for the good in others; for beautiful lips, speak only words of kindness; and for poise, walk with the knowledge that you are never alone." –Audrey Hepburn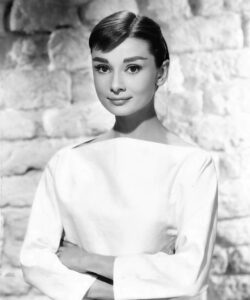 Coco Chanel
French fashion design Coco Chanel helped women and men look and feel glamorous with her luxury clothing line. Opening the Chanel fashion house in 1910, Coco is the one that gave women the "little black dress." She remained a driving force in the fashion industry until she passed away in 1971. She was a free-thinker that encouraged everyone to do the same. She did not blindly follow others. She believed in contradicting popular beliefs with her truths and values.
Amy: "The most courageous act is still to think for yourself. Aloud." –Coco Chanel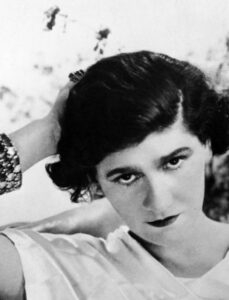 Reese Witherspoon
The Legally Blonde star and Franklin-Nashville resident is more than an Oscar award-winning actress. She is also an entrepreneur, producer and activist. She has helped change how Hollywood views actresses, along with the rest of the world. She has shown others that they can take charge of their careers, instead of leaving it up to executives. Reese Witherspoon has also reminded us to always give love with her ongoing with humanitarian projects around the world.
Sarah: "There's no bad consequence to loving fully, with all your heart. You always gain by giving love." –Reese Witherspoon
Florence Nightingale
The founder of modern nursing, Florence Nightingale was also an accomplished woman. She spoke three languages, was a statistician, social reformer, and British nurse. For her work, during the Crimean War, she was recognized by both Queen Victoria, and later King Edward. Throughout her life, she worked tirelessly to improve sanitation and healthcare services for men in the armed services. Nicknamed "The Lady With The Lamp," she is still encouraging new generations to care compassionately for others.
Courtney: "How very little can be done under the spirit of fear." –Florence Nightingale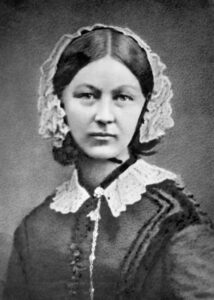 Dolly Parton
Country entertainer superstar, actress, entrepreneur, and humanitarian are a few titles Dolly Parton carries with her trademark smile. Dolly has taught the world how to laugh and smile. It's impossible not to respond to her infectious chuckle. Always glamorous, she is also gracious and giving. Her philanthropic work spans the country – not to mention her giving to fund a life-saving covid vaccine most recently!
Jules: "If you see someone without a smile, give them yours." –Dolly Parton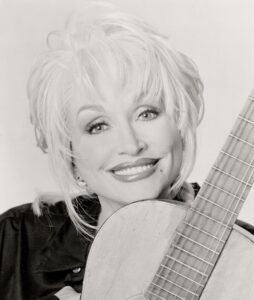 Beyonce
There is a reason Beyonce is the Queen B. She has conquered music charts around the world since Destiny's Child appeared on the scene. She is also a successful entrepreneur. Beyonce may be a megastar, but it hasn't changed her soul. Image and lifestyle choices are why she is influencing artists and women to pursue their talents and dreams unafraid of any obstacles.
Holli: "The most alluring thing a woman can have is confidence." –Beyonce